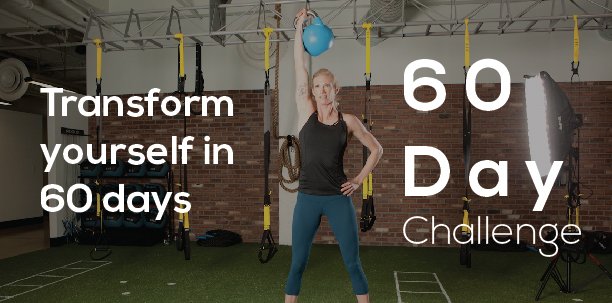 Join the Flow Fitness 60 Day Challenge!
 January 8, 2017 – March 8, 2018
Deadline to enter: January 3, 2018
Investment:  $60
Purchase at the Front Desk or online through the member portal (under Packages).
As a member of the challenge you will receive:
Trainer Consult: Participants will receive a 30 minute initial assessment. During this time, we'll take your initial measurements (weight, body composition, and waist/hip), help you set realistic goals you can safely accomplish in 60 days and recommend a fitness plan and lifestyle changes to implement during the 60 days. 
Nutrition:  Access to our Whole30 group which provides information, guidance and support to help you make it through the Whole 30 and transitioning it into your lifestyle.  Check here for more information.
Education:  Access to six workshops taught by various experts spread throughout the program (including kick off meeting, common mistakes, metabolism, shoulder mobility and myofascial release).
Support: Get weekly workout and nutrition tips.  Have a question?  Email our expert training staff and they are happy to give you the support needed throughout the challenge.
Motivation:  Entry into our fitness challenge and personal transformation story contest. 
Fitness Challenge:
Earn the most points and win.
Check Ins = 1 point                                                     Group Exercise Class* = Add 1 point
Small Group Training Session* =  Add 2 points           Personal Training Session** = Add 3 points
*To get credit for Group Exercise and Small Group Training you must be register in the class (either online or at the front desk).
**To get points for Personal Training you must sign in for your scheduled session.
Prizes:
1st Prize: $500 of credit
2nd Prize: $150 of credit
3rd Prize:  $50 of credit
4th Prize:  Flow backpack
5th Prize: Flow t-shirt
Personal transformation story contest
Document your journey including initial and final measurements, before and after pictures, your 60 plan, obstacles you had to overcome and your inspiration.  We'll pick the winner based on the most compelling results and story.  The winner will receive $500 of credit at Flow Fitness.