Gym North Lake | Fitness Center North Lake | Health Club North Lake
Beautiful, immaculate facilities conveniently located in the heart of Fremont
Premium locker room amenities
Complimentary towel service and wi-fi
Access to yoga, barre, cycle and team training in four boutique fitness studios
We offer complimentary member parking
Strength and conditioning gym
Private and small group training
A comprehensive class schedule
Gym for Individual, Personal Training or Semi-Personal Training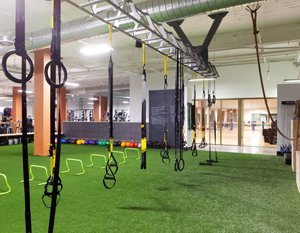 A very popular new year's resolution is to become more physically fit. Many times, this is much easier said than done!
A great first step is to join a gym where the staff is committed to helping you get fit as well as helping you achieve a healthier lifestyle. Flow Fitness near North Lake is a multi-studio gym that provides many benefits for its members, including:
Workout facilities that are top-notch
A supportive community that motivates all members
Continued support of a professional and friendly staff
Great results at affordable prices
The Flow Fitness gym offers private and small group training programs. If you have been looking for a gym near the North Lake area for individual workouts or a fitness center for semi-personal or personal training options, you have come to the right place.
Call us today for more information about a gym membership and health club amenities for North Lake residents.
Fitness Center Amenities for a Customized Fitness Approach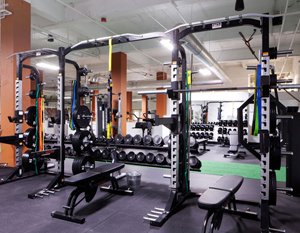 Our fitness center does not approach workout programs as "one size for everyone". We understand that our members have come to our fitness gym with different goals, physical capabilities, as well as medical histories. This is the reason why our gym and health club offer North Lake members a personalized fitness program.
The trainers work with every member to create the fitness approach that is catered to your needs as well as your limitations. Instead of searching far and wide for a "fitness center near me in North Lake", you can depend on our conditioning gym and health club to help you:
Get in better shape
Stay healthy
Feel more energized
Reduce stress
Live better
Multi-Studio Boutique Health Club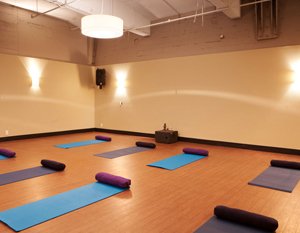 Say goodbye to the sweaty gym and everyday health club in the North Lake area. Our multi-studio boutique health club has done away with the rows of workout machines, wall-lined mirrors, and abundant open spaces. Instead, our health club includes individual and separate studios for:
Strength and weight training
Cycling and cardio sessions
Yoga & barre classes
Our specialized health club provides all clients with access to a variety of exercise classes, state-of-the-art workout equipment, and fitness programs so they never feel stuck doing the same thing all of the time. Other health club benefits include locker rooms, showers, saunas, complimentary towel service, free Wi-Fi, and free parking.
We encourage North Lake residents to give us a call, or better yet, just stop by to see for yourself how Flow Fitness can help you achieve your health and fitness goals! (206) 268-0816