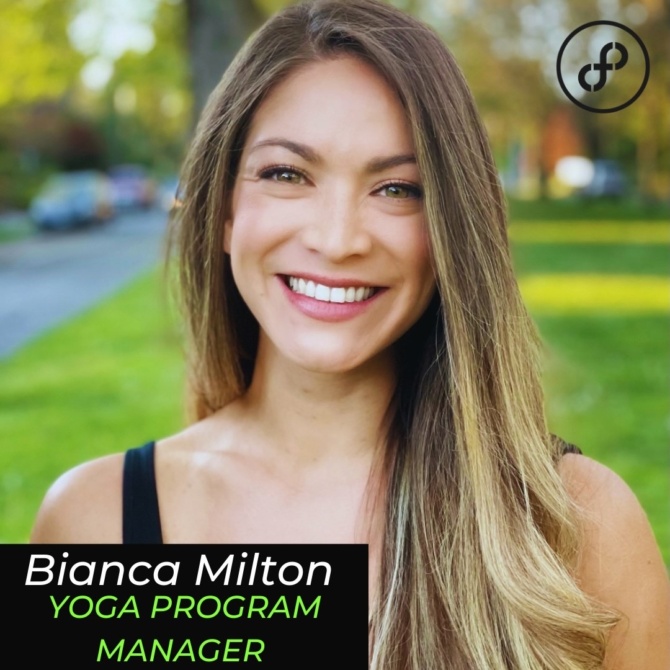 Bianca
Bianca is an E-RYT that instructs a variety of classes including Vinyasa, Sculpt, and Yin. Her goal is for students to connect with themselves internally and externally; finding calmness and tranquility with their breath, while building strength and endurance with their movement. Influenced by her background in Iyengar yoga, Bianca's teaching style focuses on alignment and breathing techniques.
Bianca received her Bachelor of Arts in English Literature and Education from the University of Texas. She began her yoga practice while teaching Language Arts in Zhuzhou, China. Around five years later, she began to make a shift in her career from teaching primary and secondary education to instructing yoga. Whether it's teaching verb conjugations to third graders or a Vinyasa asana sequence to a yoga class, her love for teaching is clearly visible.
Bianca's intention in teaching yoga is to influence students to find love and appreciation for their own unique body, mind, and spirit.