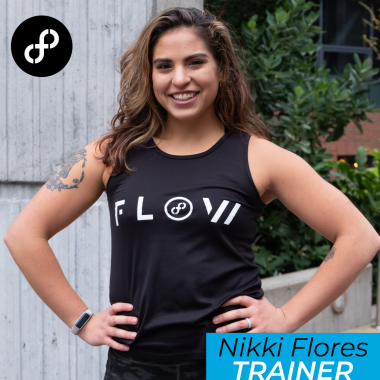 Nikki
ETHOS- "Mindset is everything"
NIKKI'S FLOW – Dancing, running, handstands, strength training
ABOUT NIKKI – Nikki's philosophy as a trainer emphasizes on the fact that although everyone comes into the gym with different backgrounds and different goals , you do not need to look a certain way to get strong and feel your best.  Everyone's body is different and she celebrates that.
She holds a BFA in Dance and has been a professional dancer for five years. During this time, she realized how important cross training is to keep the body strong, limber, and ready for anything that comes her way. She holds a Personal Training certification from The National Academy of Sports Medicine.
Nikki enjoys learning new ways of moving. Her most recent interests involve inversions, handstands, and animal flow work. If you catch her at the gym you will most likely see her upside down at some point. Her workouts emphasize on a strong core, mobility, and functional strength. She is super fresh to Seattle and is happy to say that Flow feels right at home for her.
SPECIALTIES:  Strength training, weight loss, mobility