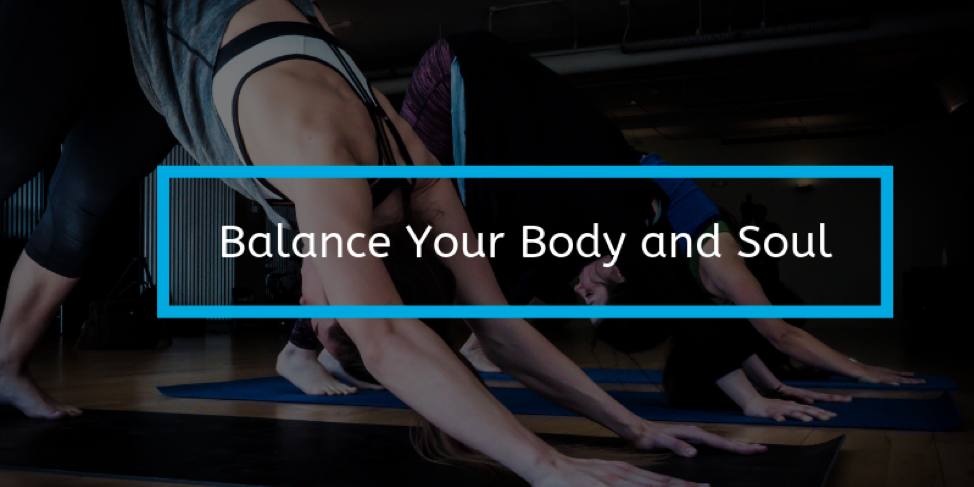 Yoga is a perfect way to round out your fitness routine. Our program is designed to help everyday athletes like you achieve your goals. Complement your existing training by increasing flexibility and mobility; building core strength, balance and stability; improving breathing; and connecting your mind and body. With an array of tempos, styles and expertly trained teachers, we'll help you find your Flow!
Whether you're new to yoga, a seasoned practitioner or somewhere in between, our Yoga classes are right for you. Here's what we offer:
POWER YOGA FLOW
Our Power Yoga Flow is a practice that explores a variety of poses and unique sequence patterns. Like Power Vinyasa, it involves a few Sun Salutations. However, it will move at a slightly slower pace, focusing on the placement of your body in each pose.
POWER VINYASA FLOW
This class is focused on increasing flexibility, building strength, and connecting with breath. Our practice begins with a ten-minute warm up of Sun Salutations. It will then pick up the pace, moving breath to movement. Power Vinyasa brings a boost of energy to your body and awakens your mind. Our class will conclude with restorative stretches and a tranquil savasana.
SOULFUL FLOW
This Yoga Flow class incorporates music and an inspiring message to help energize the body and renew the spirit. It combines meditation, Vinyasa flow, deep stretches and breathwork to spark connection to your authentic self. All souls welcome.
SCULPT VINYASA FLOW
This class is a combination of yoga, strength training, cardio, and abdominal exercises! We use props like free weights, resistance bands, and blocks to intensify each exercise. Although our studio is not heated, we guarantee that you will sweat, increase your heart rate, and have fun! Weights, blocks, and mats will be provided. Please bring water and get ready for a fun powerful practice.
RESTORATIVE FLOW + TUNE UPS
Come enjoy an hour of relaxing your body and calming your mind in our Restorative Flow class. Our Restorative Flow is unique with the use of our use of Tune-Up props, dedicating an hour to releasing stress and tension. This prop massages deep tissues in your body that holds in stress and rubs out tension from your muscles. It is a class for any and everybody who can use an hour of self-love and relaxation.
CANDELIGHT RESTORATIVE FLOW
Our Candlelight Restorative Flow is a practice dedicated to full relaxation of your body and calmness to your mind. The class begins with a slow yoga flow, then transitions to a yin-style class. It is designed for anyone who wants to fulfill their evening with self-love and decompress from a stressful day.