Stay Strong, Stay HealthY Standards
We have been diligently reviewing guidelines recommended by Federal and State authorities, the CDC and OSHA as well as industry best practices to create our "Stay Strong, Stay Healthy Standards" to provide the safest environment to keep our members healthy and strong. We are all in this together and we need your help to keep Flow "The highlight of everyone's day" and ask that you remain patient, compliant, and vigilante. This plan builds upon Flow's already high standards of health, safety, and cleanliness – and takes them to the highest level.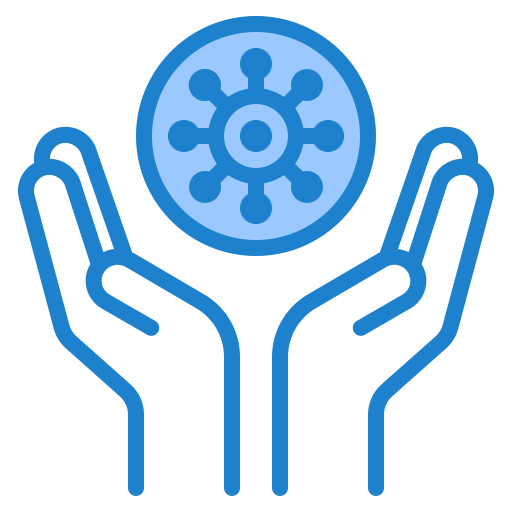 Our Commitment To Cleaner Air
We are dedicated to providing the safest environment for our members and have invested in GPS' NPBI technology which works to safely clean the air inside buildings. This patented technology uses an electronic charge to create a plasma field filled with a high concentration of + and – ions. Contact with ions disrupts the pathogens' surface proteins, rendering them inactive. This technology generates the same ions as Mother Nature creates with lightning, waterfalls, and ocean waves. It is nature's way of cleansing the air naturally and creating a healthy environment.
GPS' NPBI technology has been tested by third parties against various pathogens including SARS-CoV-2 and shown to reduce it by 99.4% in 30 minutes.
Disclaimer: The use of this technology is not intended to take the place of reasonable precautions to prevent the transmission of pathogens. It is important to comply with all applicable public health laws and guidelines, including but not limited to social distancing, hand hygiene, cough etiquette, and the use of face masks
Due to capacity constraints, our 30 Day Experience -Fit is available only at our Fremont location. 
EXPERIENCE FLOW IN 30 DAYS
New Member Trial Offers

30 Day Experience – Strong*
Assessment and Fit 3d Scan with Personal Trainer
3 Semi- Personal Training Sessions
Unlimited Classes and Gym
Access to On Demand Classes

30 Day Experience – Power*
Assessment and Fit 3d Scan with Personal Trainer
3 Personal Training Sessions
3 Semi-Personal Training Sessions
Nutrition Consult
Unlimited Classes and Gym
Access to On Demand Classes
All Trial Offers Include:
 Access to Fremont and South Lake Union locations
 Auto enroll in Strong Membership ($89.99 a month) after 30 days
 Cancel auto-enroll anytime within first 30 days
 No initiation or membership fees ($49 Value).
*Offer valid for residents of Washington State only
Flow Fitness was borne out of frustration over fitness options.  People had to choose between a cheap, sweaty gym environment or expensive fitness boutique that does only one thing.  Some are simply forced to get memberships at multiple places to meet their needs. We decided there has to be a better solution.
We created Flow Fitness- a place that offers the highest quality and variety at an affordable price.
People come to Flow because we're different. They stay because we make a difference.
Our people make us great. They'll do the same for you.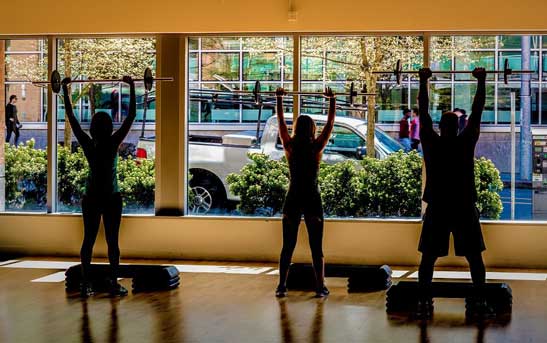 One Membership, Endless Possibilities
---
Virtual Cycling at Flow Fremont
We are excited to announce that we are now offering THE TRIP from Les Mills at Flow Fremont. This class does not involve an instructor which allows us to offer frequent, small classes for ample social distancing.
THE TRIP™ is an immersive workout experience that combines a 40-minute multi-peak cycling workout with a journey through digitally-created worlds. With a large screen and state of the art sound system, this workout takes motivation and energy output to the next level, burning serious calories.
---