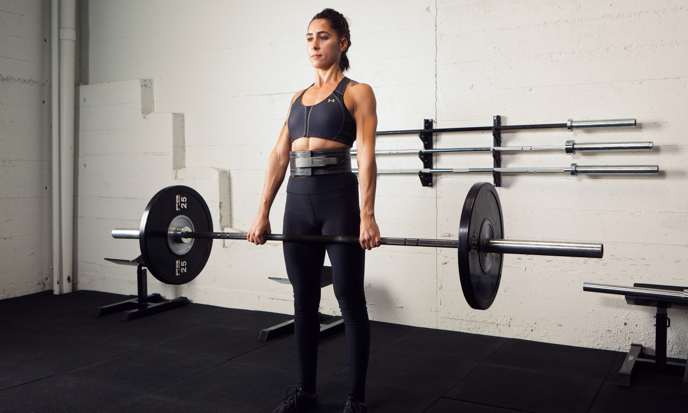 DISCOVER YOUR INNER STRENGTH
Strength Camp is our semi-personal training program where individuals can obtain the benefits of personal training (working safely under the guidance of a trainer) but in a group environment which can be more motivating as well as affordable. With a limit of up to 4 participants, sessions size is small, individual attention is high, and the focus is always on you.
SCIENTIFICALLY BASED
Strength Camp uses a scientific principle called "periodization": this gets you proficient in each movement and helps break through plateaus in a safe format. Workouts change monthly, increasing in intensity each week.
WEEK 1 – LEARN IT: Listen more; do less.
WEEK 2 – KNOW IT: Learn by doing.
WEEK 3 – OWN IT: Master the movements.
WEEK 4 – CRUSH IT: Your first rep looks like your 100th.
TRAIN LIKE YOU MOVE
With a focus on functional movements and mobility, Strength Camp prepares you to take on everyday life and take advantage of all that life has to offer. Functional training utilizes movements that mimic your everyday life giving you strength, stability and mobility to thrive in your everyday activities. Sessions will be focused on compound movements such as the squat, deadlift, push press, and kettle bell swing.
Each workout ends with a short but intense metabolic conditioning block to ramp up the heart rate and burn extra calories.
STRENGTH CAMP RIGHT IS FOR EVERYONE
Strength Camp can be customized for all levels of fitness. Trainers will customize the program by giving a progression (a more difficult version) or regression (a less difficult) for each exercise when appropriate. Trainers will also provide alternate exercises for those who are unable to do certain exercises due to injury or other limitations.
Appropriately programmed strength training has been proven to be the number one method for decreasing/overcoming injuries, improving muscle development, raising metabolism, and boosting self-confidence. Strength training will also improve your overall health and increase your longevity.