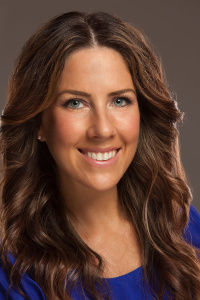 Alex Kulick, Integrative Nutrition Health Coach
ABOUT ALEX: Alex always had a keen interest in nutrition and diet, and like many of us in the 90's she formed most of her beliefs and connections to food based on limited and often false information. This lack of accurate information fueled her drive to help others; she combined her passion for nutrition with her penchant for relating to and understanding people's lifestyle challenges to pursue a career in nutrition and wellness.
Guided by her own challenges with body image and self-compassion, Alex understands both the physiological as well as psychological challenges involved with weight loss and maintaining a balanced approach to nutrition. A certified Integrative Nutrition Health Coach from the Institute for Integrative Nutrition, she has almost seven years of experience working with clients to help them gain the knowledge, skills, tools, and confidence they need to take control of their health.

Educate yourself and make a lifetime of healthy decisions
Create repeatable success through the development of habits
Meet with a certified nutrition and wellness coach once every other week (virtually or in person)
Receive notes and an action plan based on each meeting
Get weekly suggestions and feedback based on your nutrition log


All sessions can be done in person, virtual or a combination of both
Habits are customized to fit your current lifestyle and nutrition habits preferences
24/7 email access to your nutrition and wellness coach
No requirement to purchase prepared food or supplements
Learn shopping and cooking habits that are affordable for any budget