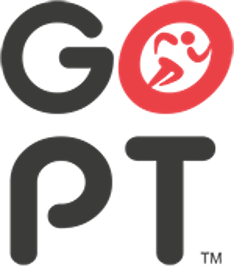 Go PT – Physical Therapy & Orthopedic Rehab Clinic
GO PT a Seattle physical therapy sports and orthopedic rehab clinic, with locations in Flow Fitness Fremont and South Lake Union. We constantly push ourselves to provide the best, one on one care with a focus on manual therapy and therapeutic exercise. We believe in getting a deep understanding of you as a patient in order to best tailor your therapy with the intricacies of your life and goals in mind.
GO PT offers Flow members a $100 credit. Flow members can sign up for an appointment and received the credit here.
Forefront Physical Therapy
Forefront Physical Therapy is located in Flow Fitness South Lake Union and their expert physical therapists will help you improve your movement and relieve pain. Get better movement for a healthy life today. To schedule a 60 minute regular in-person or virtual appointment, click here.
Forefront PT offers Flow members a free 20-minute assessment. To schedule this free asssessment, contact via email: hello@forefrontpllc.com or phone: 206-279-2870.


Anna Alpert, LMP
Anna is located in Flow Fitness South Lake Union. She has been a massage therapist since 2010 and her method is focused on releasing tight fascia and bound tissue. Her skills range from seek and destroy deep tissue techniques to the subtle yet profound magic of my Craniosacral training. She is here to assist you with your health goals. She also takes Amazon Premera Insurance plans (except for the "In-Network Only plan).
Click here to learn more or book an appointment.
The Recovery Space – Manual Therapy and Massage
Carmine is a licensed massage therapist and owner of The Recovery Space. As a lifelong learner and fitness enthusiast, she is passionate about movement and the human body. She aims to bring you relief from nagging tension and injuries, while helping you optimize your movement, health and performance. She has worked with a wide range of people. From the office professional and individuals experiencing chronic pain, to pro athletes (NFL, NWSL, MLB) and those who are healing from orthopedic injuries. Taking an evidence informed approach, she will work with you on your treatment and recovery goals.
Flow members get a discounted price of $100 (regularly $110) for a 60-minute massage. To get the discount, book under the option of "Flow Fitness Members".
Learn more and book here.