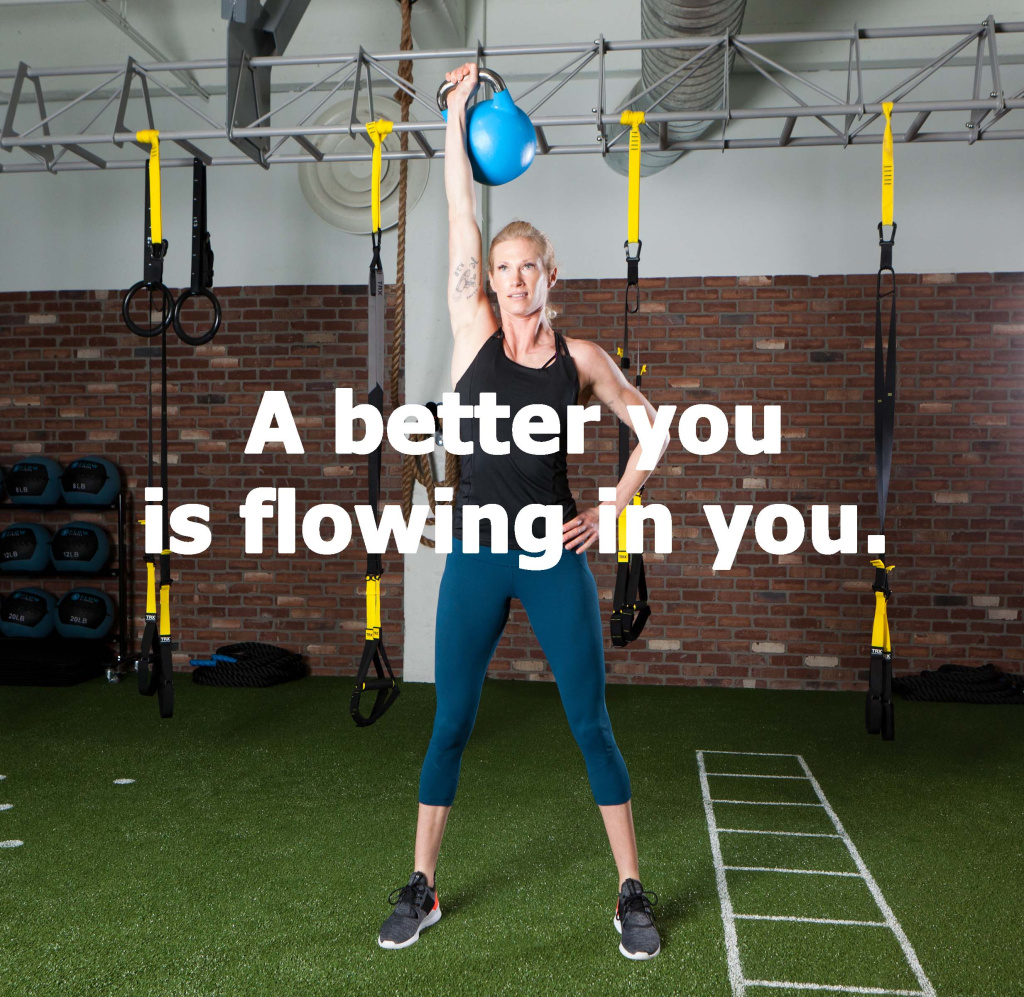 Too many people's unhealthy lifestyles and jobs consume their whole lives. They plan to live healthier when they retire, only to find, sadly, they cannot move comfortably or do the things they want when they get there.
We help people live better, longer.
Even those who are extremely fit, even pro athletes, need a place that motivates and encourages them. It's hard to find a variety of well-designed, challenging programs that empowers each person to reach their own fitness or performance potential.
We provide a place that inspires achievement.
Everyone deserves great value. And we all want to be around fun people who share common interests. Passion. Purpose. Accomplishment, Community. That's what a great club delivers.
We provide solid value, and an awesome community.
We believe: A body that stays in motion, can do almost anything. Harder work, heavier sweat, healthier life. A better you is flowing in you. There's nothing stronger than a community.
THREE COMPONENTS OF FLOW
DYNAMIC FLOW
We believe in movement and change, not just for our members, but for our brand as well.  We embrace new ideas, constantly search for improvement, keep our club and our people at Flow a constant source of inspiration, motivation and celebration of achievement.
FLOW AS A COMMUNITY
We are more than a gym. We are a place to come together, creating a community that works hard, shares a life well lived, that gets stronger, in part, by lifting each other up.
FLOW AS A PLACE
Flow is a destination, a place within us that creates the energy to accomplish our goals, and our biggest dreams. A life of fulfillment.  Feeling better, achieving our full potential, longer.  That is why we are here. Flow is the force that drives our business and service to our members.   
FOLLOW US