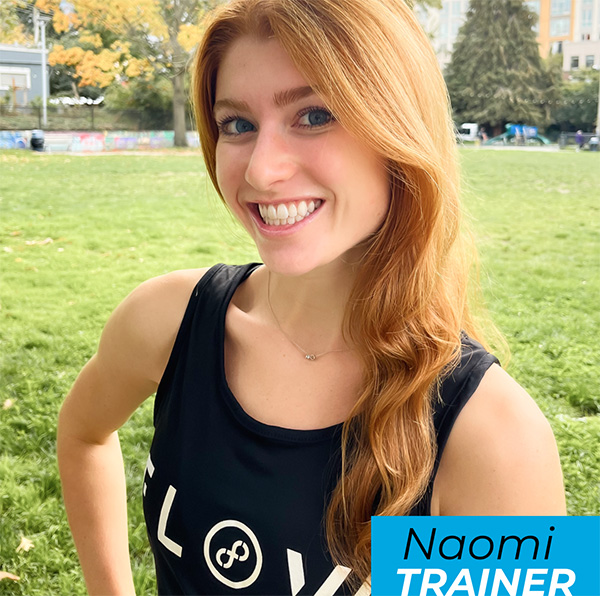 ETHOS – Find joy in movement
NAOMI'S FLOW
– Strength training, yoga, and walking. Naomi loves throwing in cycle, barre, and other classes to mix things up for fun.
ABOUT NAOMI – Naomi grew up hiking, snowboarding, and playing tennis in Colorado, and she became passionate about fitness and nutrition to support her active lifestyle. She felt intimidated by free weights and lifting heavy, but after years sticking to cardio and core routines, she finally decided to break out of her comfort zone and discovered her love for strength training. It took some trial and error to figure out her flow, but entering the gym with a plan, increasing in resistance, and prioritizing nourishing meals helped her see tangible progress and feel more motivated and energized each day.
Naomi became a NASM Certified Personal Trainer to help others step outside their comfort zones, feel a sense of belonging and empowerment in the gym, build sustainable lifelong habits, and become their most confident selves. She believes that once you start loving the process, everything else will fall into place.
Strength training, weight loss, building muscle