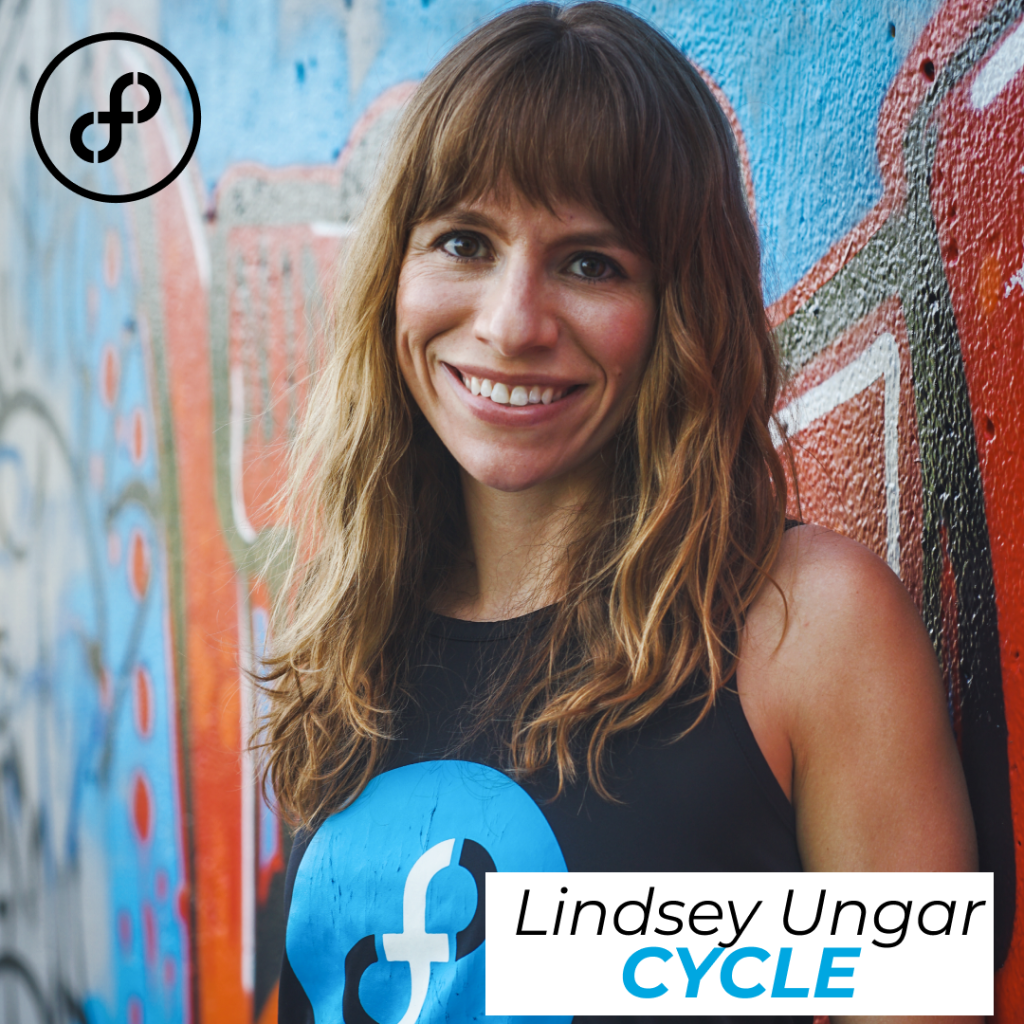 ABOUT LINDSEY – Lindsey is known for teaching high-energy, musically-driven cycling classes with a passion for throwbacks, especially the ones you forgot how much you loved. Her classes will make you sweat, smile and maybe even sing along!
She built a loyal community at Flywheel and online over the past 5 years, teaching both indoor cycling and bootcamp classes. Her goal is to help each and every student find physical, mental and emotional strength through movement.
Off the bike, Lindsey works in marketing at Nordstrom and loves spending her free time cheering on the Michigan Wolverines, nurturing her indoor plant jungle, vintage shopping, and spending time cooking, eating and traveling with her husband.