Gym Ballard | Fitness Center Ballard | Health Club Ballard
Beautiful, immaculate facilities conveniently located in the heart of Fremont
Premium locker room amenities
Complimentary towel service and wi-fi
Access to yoga, barre, cycle and team training in four boutique fitness studios
We offer complimentary member parking
Strength and conditioning gym
Private and small group training
A comprehensive class schedule
Gym for Individual, Personal Training or Semi-Personal Training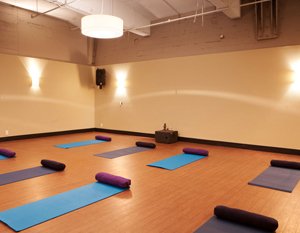 It's not always easy finding a gym or fitness center in the Ballard area that has everything you need to pursue your fitness goals. Whether you are looking to get started or want to continue a workout routine, the Flow Fitness center in Fremont is the place to go.
Our Ballard area gym offers all of the amenities you would expect from a premier health club, including separate studios for:
Stamina and flexibility in our barre and yoga
Strength and weight training
Cardio and cycling sessions
The personal trainers at our gym are passionate about what they do, are highly skilled, and will partner with you to reach new levels and get the results you want to achieve.
Our health club fitness center offers semi-personal training, a strength training camp, and team conditioning that will increase agility, mobility, endurance and strength.
Fitness Center Amenities for a Customized Fitness Approach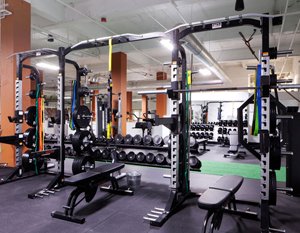 Our fitness center and health club near Ballard is catered to the needs of our members. We want to help people live better and longer and provide a gym environment that inspires and celebrates achievement.
Ballard members will quickly discover that the Flow community is full of passion, purpose and accomplishment!
Part of our commitment is to provide a comfortable space that encourages camaraderie instead of competition. As a boutique health club near Ballard, we offer our gym members:
State-of-the-art strength & cardio equipment
Individual and group training
Safe and clean locker rooms
Complimentary towel service
Dry sauna rooms
A large variety of classes and events
Free Wi-Fi
Complimentary parking
With a customized fitness approach, it's not important what age you are, what shape you are in or your experience level. There is a better you flowing in you and we can help you harness it!
Multi-Studio Boutique Health Club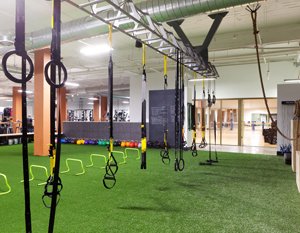 If Ballard residents are looking for a sweaty gym that encourages competition and the only thing you hear is buns of steel or six-packs…this probably is not the right health club for you.
Here at the Flow Fitness center gym, we don't just focus on weight loss or muscle gain, we want help our Ballard members:
Increase mobility
Go above and beyond their comfort zone
Always training to do better
Be involved in our supportive community
We believe all of these are important elements for our Ballard members. Our multi-studio boutique health club provides expert instructors and trainers, along with a variety of exercise classes and equipment to improve your mobility, increase your strength, and build your confidence.
Give our fitness center a call today and let us help you get on the road for a better tomorrow. 206-268-0816.