Gym Belltown | Fitness Center Belltown | Health Club Belltown
Flow Fitness South Lake Union
Beautiful, immaculate facilities conveniently located in the heart of South Lake Union
Premium locker room amenities
Complimentary towel service and wi-fi
Dry sauna rooms
Access to innovative, community-based health and fitness events
Complimentary parking in the mornings, evenings and weekends
A full complement of cardio and strength equipment
Personal training in private and small-group settings
A comprehensive group exercise schedule taught by the area's best instructors
Gym for Individual, Personal Training or Semi-Personal Training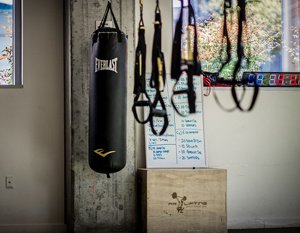 If you are searching for the perfect "gym near me" and you live or work in the Belltown area – you're in luck! Our location is perfect for those early morning, lunchtime or after work workouts.
Whether you are looking for a Belltown gym for individual training, personal training or even the ever-popular semi-personal training classes – we have you covered. We aren't your typical sweaty local gym, but instead offer a well-lit (lots of sunshine), clean and spacious gym.
Whatever your goals, we have something for everyone in what we call the best gym in the area. You'll find opportunities to improve your fitness with things like:
Cardio equipment and classes
Weight lifting for strength training
Classes covering strength, fitness, and flexibility
Open floor space for customized workout programs
We think you'll love our space and encourage you to take the first step in realizing your fitness goals by giving us a call to set up a time to check us out at our location near Belltown. Call us today at 206-621-7246 – and take the initial step in building a better you!
Fitness Center Amenities for a Customized Fitness Approach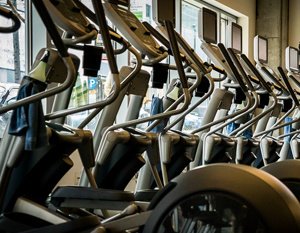 A fitness center should be more than just treadmills, weight benches, and some miscellaneous fitness equipment. Instead, you should be looking for one that allows you to take a varied approach to your fitness regimen.
At Flow Fitness near Belltown, we have you covered with a wide range of gym equipment that will help you stay motivated and productive during your workout sessions. In addition, our fitness studio has a number of conveniences and options you won't find at your typical club.
Our facility has amenities like:
High-end locker rooms
Free parking during facility hours
Dry saunas
Free towel service
Wi-Fi included
Both private and small group training
Lots of classes
Start today by giving us a quick call and setting up a time to stop by and give us a try. We're just a short distance from Belltown. Your future self will certainly thank you!
Multi-Studio Boutique Health Club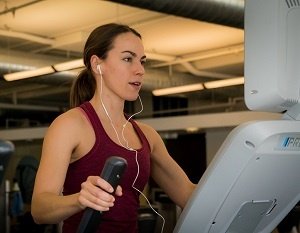 Can't decide on a single type of workout activity? With our multi-studio approach to our health club, you'll find plenty to keep you energized and excited about working out, not to mention feeling better!
You'll find equipment for cardio, strength, power and flexibility all in a single health gym. You won't get bored here!
Cycle, treadmills and elliptical machines
Cardio classes
Cycle classes
Yoga and Barre group classes
Private, small group and group training sessions
Our trainers and staff will help you focus on your individual goals so that you can feel great about your workouts. Train for life, train for health at Flow Fitness. Just a short distance from Belltown.
Call us today to set up a time to see for yourself at 206-621-7246. We look forward to seeing you!