Gym Capitol Hill | Fitness Center Capitol Hill | Health Club Capitol Hill
Flow Fitness South Lake Union
Beautiful, immaculate facilities conveniently located in the heart of South Lake Union
Premium locker room amenities
Complimentary towel service and wi-fi
Dry sauna rooms
Access to innovative, community-based health and fitness events
Complimentary parking in the mornings, evenings and weekends
A full complement of cardio and strength equipment
Personal training in private and small-group settings
A comprehensive group exercise schedule taught by the area's best instructors
Gym for Individual, Personal Training or Semi-Personal Training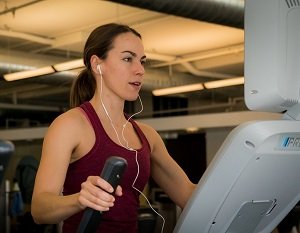 For residents in the Capitol Hill, WA area, finding a gym that is the right fit can be difficult. Flow Fitness, located in South Lake Union, offers a wide variety of gym amenities for people just like you.
With a unique multi-studio layout, our gym near Capitol Hill has something for everyone. Whether you want individual training or semi-personal training, we have a membership that will work for you.
Thanks to our different studio sections, you can work on:
Flexibility and stamina in a barre class
Strength and resistance in our weights studio
Cardio with cycles and other machines
Open floor exercises
Whatever workout you're looking for in the Capitol Hill area, our gym can help. We also believe that movement and constant commitment are the keys to wellness; we don't believe in just building muscles and trimming waists. Here, you'll find a team of people who are committed to your wellbeing.
Fitness Center Amenities for a Customized Fitness Approach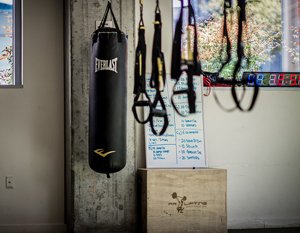 At our fitness center near Capitol Hill, we have a large number of amenities that make it easy to get to the gym. These include:
Cardio and strength equipment
Personal training
Group exercise classes
Locker rooms
Complimentary towel service
Dry sauna rooms
Tons of events
Complimentary parking
WiFi
Our multi-studio layout also makes it easy to find the exercise that feels right for you. We know that other fitness center options in the Capitol Hill area can feel overwhelming and even condescending, which is why we work to make our members feel at home.
Start with individual personal training sessions or meet new friends with our group training classes. There's something for everyone at our fitness center!
Multi-Studio Boutique Health Club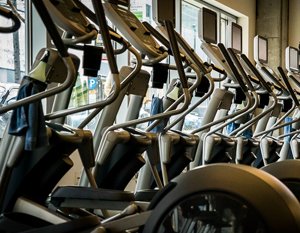 At our health club near Capitol Hill, we take a different approach to exercise. Rather than focusing on just what you're losing (weight) or gaining (muscle), we want to make sure our members are:
Moving every day
Rising out of their comfort zone
Training to be better
Thriving in our supportive community
When all of these things fall into line, it's our belief that our members will find a health club that truly boosts their health. Our multi-studio health club near Capitol Hill is designed to offer a range of support and exercise that is catered to each person.
For more information on our gym amenities or why you should choose our fitness center near Capitol Hill, call Flow Fitness at 206-621-7246.