Gym Downtown Seattle | Fitness Center Downtown Seattle | Health Club
Flow Fitness South Lake Union
Beautiful, immaculate facilities conveniently located in the heart of South Lake Union
Premium locker room amenities
Complimentary towel service and wi-fi
Dry sauna rooms
Access to innovative, community-based health and fitness events
Complimentary parking in the mornings, evenings and weekends
A full complement of cardio and strength equipment
Personal training in private and small-group settings
A comprehensive group exercise schedule taught by the area's best instructors
Gym for Individual, Personal Training or Semi-Personal Training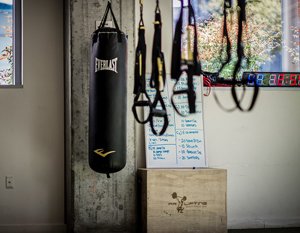 When you are looking for a gym that has a variety of personal training, semi-personal, and individual training options in the Downtown Seattle area, look no further than Flow Fitness!
Our gym near Downtown Seattle offers a customized and dedicated approach to help you reach your health, wellness and fitness goals.
It's more than just "getting ripped". Our gym and fitness center focus on helping you:
MOVE more every day
RISE beyond your existing comfort zone
TRAIN to be better to reach your goals
THRIVE in a supportive community environment
This is why we provide multiple levels of training programs at our gym near Downtown Seattle gym. Whether you excel in individual training or prefer semi-personal group training, our gym can meet your needs.
Fitness Center Amenities for a Customized Fitness Approach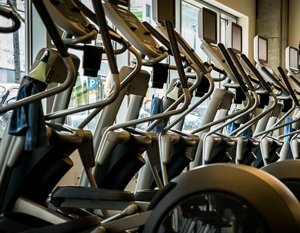 Our Downtown Seattle area fitness center is a multi-studio gym that includes a large selection of machines and workout equipment that can cater to your workout requirements.
In addition, our fitness center offers other amenities that Downtown Seattle residents would expect to see in any top-quality health club. These include:
Premium locker rooms
Towel service and complimentary wi-fi
Complimentary parking, including weekends
Dry saunas
Personal training and small-group training
Group fitness / exercise classes
Because we believe that movement and ongoing improvement is more valuable than short gains in a high-pressure environment, our Downtown Seattle area fitness center has become one of the most preferred in the Seattle area.
The trained professionals at our fitness center are dedicated to helping you find the right training regimen and workout program that will help you achieve your goals.
Multi-Studio Boutique Health Club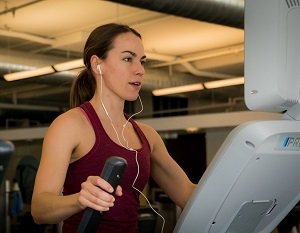 We want you to feel comfortable as well as confident in our health club, because we know a person's fitness level is unique and doesn't have to feel or look the same for everyone! This is why our multi-studio boutique health club provides an opportunity for Downtown Seattle residents to focus on strength training, personal training, fitness machines and equipment, and group exercise classes at the same gym!
If you want to do more than typical gym fitness machines that offer no workout plan or personal interaction, then our health club with designated studios is the place for you. We offer individual studios in our health club for:
Weight training
Barre classes
Yoga classes
Cycling
Cardio machines
If you would like to learn more about our multi-studio health club in the Downtown Seattle area, give Flow Fitness a call at 206-621-7246.