Gym Eastlake | Fitness Center Eastlake | Health Club Eastlake
Beautiful, immaculate facilities conveniently located in the heart of Fremont
Premium locker room amenities
Complimentary towel service and wi-fi
Access to yoga, barre, cycle and team training in four boutique fitness studios
We offer complimentary member parking
Strength and conditioning gym
Private and small group training
A comprehensive class schedule
Gym for Individual, Personal Training or Semi-Personal Training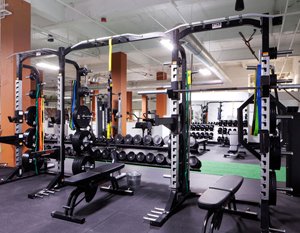 The modern times are marked with a sedentary lifestyle and very little physical activity. People often join a fitness center or go to a gym only when they develop health issues.
At Flow Fitness, we believe that everyone should realize the benefits of a gym workout and not wait for their doctor to push them towards the health club!
We also understand that whether you love working out or have to drag yourself to the exercise mat, it helps to have a good fitness gym nearby. That is why we offer a state-of-the-art gym near Eastlake, WA with facilities for:
Individual workouts
Personal training
Semi-personal or small group training
Countless people have achieved their fitness goals after joining our gym near Eastlake. And, our fitness center is attracting a constant flow of members. Do not let anything hold you back; check out our health club and gym today!
Fitness Center Amenities for a Customized Fitness Approach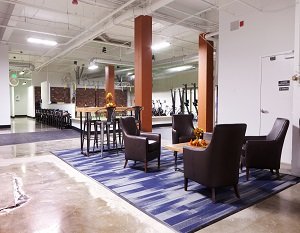 Our fitness center offers Eastlake residents customized workout and training programs that are designed by keeping in mind their unique:
Fitness goals
Physical capabilities
Professional and lifestyle situation
Health conditions
We have highly knowledgeable trainers at our fitness gym. They understand the critical importance of adopting an individualized fitness plan. So, they give personalized attention to the members at our health club and gym.
Stop fretting about where can I find a fitness center near me in the Eastlake area where my workout program can be monitored by an experienced professional capable of assessing my physical limitations for exercising correctly?
Visit our strength and conditioning gym today! Take a look at the available amenities and staff to get an idea why we are the fitness center all Eastlake residents love coming to.
Multi-Studio Boutique Health Club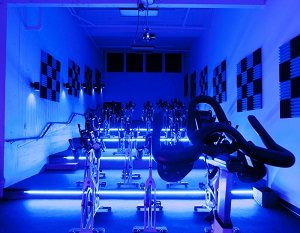 Our multi-studio boutique health club near Eastlake is located in a 13,000 sf facility. The gym offers all necessary amenities, such as:
Cardio machines
Weight machines and free weights
Studios for yoga, cycle, barre and team training
Functional fitness area
Well-equipped locker rooms
With our well-equipped health club gym, Eastlake residents no longer have to settle for the cheap sweaty local gyms and do not even have to empty their wallets to pay for membership at several specialist fitness boutiques.
Our multi-studio, well-appointed, clean, immaculately-maintained fitness center is a place where you can access all the workout programs you want at an affordable price.
To explore Flow Fitness and secure membership at the health club, Eastlake residents should call (206) 268-0816.