Gym Fremont | Fitness Center Fremont | Health Club Fremont
Beautiful, immaculate facilities conveniently located in the heart of Fremont
Premium locker room amenities
Complimentary towel service and wi-fi
Access to yoga, barre, cycle and team training in four boutique fitness studios
We offer complimentary member parking
Strength and conditioning gym
Private and small group training
A comprehensive class schedule
Gym for Individual, Personal Training or Semi-Personal Training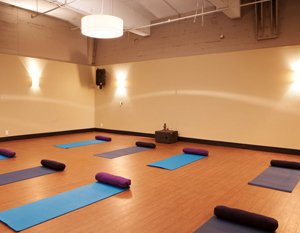 Are you looking for a gym in Fremont, WA that offers a variety of individual or semi-personal training? At Flow Fitness, we work with our members to find a training and exercise approach that works for them.
With multiple studios in our gym, we offer:
Cardio exercise training
Weight and strength training
Agility and stamina training
Flexibility and wellness classes
Open floor space for customized exercise
At our gym, we believe that movement and continual improvement are the cornerstones of health and wellness–it's not just about getting ripped.
Our members love our Fremont gym because we focus on their individual goals during their sessions, rather than using cookie cutter exercises that don't support them. If you're wondering what makes our gym so different, why not schedule a tour today?
Fitness Center Amenities for a Customized Fitness Approach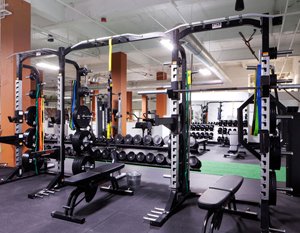 Unlike most fitness centers in the Fremont area, ours takes a unique approach to fitness. We offer a multi-studio boutique fitness center that offers different tools and training based on your needs.
Whether you're into barre classes or heavy weight lifting, we've got it all under one roof. Our Fremont fitness center also offers:
Complimentary towel service
Clean, safe locker rooms
Yoga, barre, cycle and team training
Complimentary member parking
Strength and conditioning gym
Private and small group training
Tons of classes
If you're not sure what your specific exercises wishes or needs are, you can also ask our membership team. We'd be happy to help you decide which membership at our Fremont fitness center is best for you.
Multi-Studio Boutique Health Club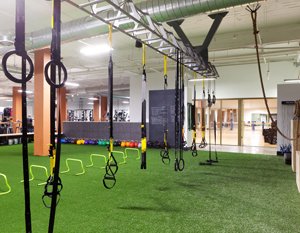 Our health club is unlike most in the Fremont area. Instead of an open floor plan with countless machines and mirrors, we have a multi-studio boutique health club with individual studios for:
Weight and strength training
Cycle and cardio sessions
Yoga and barre classes
By creating this unique health club, we've built a space that reflects our values and the values of our members. We know that fitness is not one-size-fits-all, which is why we offer different studios within one health club.
This way, Fremont members get access to different types of exercise and they're never stuck doing one thing that may or may not work for them. Here, we believe in individual and group training that helps you build strength, move your body, and strengthen confidence.
For information on our Fremont health club and gym amenities, call us at 206-268-0816. Flow Fitness is here to help you achieve your fitness goals.