Gym Green Lake | Fitness Center Green Lake | Health Club Green Lake
Beautiful, immaculate facilities conveniently located in the heart of Fremont
Premium locker room amenities
Complimentary towel service and wi-fi
Access to yoga, barre, cycle and team training in four boutique fitness studios
We offer complimentary member parking
Strength and conditioning gym
Private and small group training
A comprehensive class schedule
Gym for Individual, Personal Training or Semi-Personal Training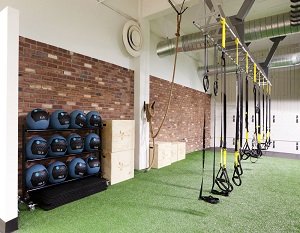 We represent what is best about total accessibility to anyone seeking to achieve individual health and personal fitness goals in a fun and challenging way!
As our name implies, we offer solutions to help you find your inner flow in a facility that replaces the typical sweaty gym with a high-quality, high-performance state of the art conditioning and strength fitness gym in Green Lake for individual, personal training or semi-personal training. We are, in fact, the official training gym for Reign FC.
Our unique mission and superb facilities in Green Lake offer a great value, and broad range of quality workout programs provided by an awesome staff for anyone that has a desire to change the way they feel without the necessity of acquiring gym memberships at multiple places to meet their workout needs!
This is why people come to us:
We offer serious equipment and classes, clean locker rooms, awesome staff
We deliver value based on motivation rather than intimidation
We help increase your mobility and help build your overall strength
We maximize your performance to improve the way you live and feel
We customize your workout to make it challenging and fun
We are an energized community that lifts one another up
Call us today to learn how we can help change the way you feel today, tomorrow and forever!
Fitness Center Amenities for a Customized Fitness Approach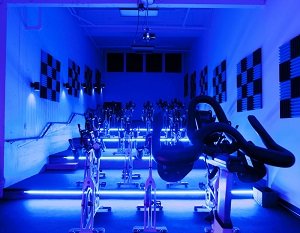 More and more consumers are searching for fitness club facilities with staff that is well-informed about health and wellness, and instructors that are discipline-specific.
Our instructors are highly knowledgeable, skilled, and deeply engaged in health and wellness, focused on building a relationship with each client no matter their experience level, body type or age.
We are a fitness center in Green Lake that offers amenities for a customized fitness approach, including but not limited to:
Beautiful and immaculately clean facilities
Premium locker room amenities
Complimentary towel service
Access to cycle and team training, yoga, and barre
Strength and conditioning gym
Small group and private training
A comprehensive class schedule
Call our office for recommendations or to discuss options that may best support your fitness goals in Green Lake.
Multi-Studio Boutique Health Club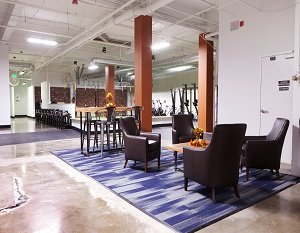 We are a multi-studio boutique health club in Green Lake specializing in personalized fitness experiences with methods that employ science behind the exercise.
Unlike the larger, traditional gyms that struggle with creating an atmosphere of engagement and communication with its members, celebrating members' successes while developing a social community is a natural process of the culture and atmosphere of our health club management.
Rather than a wide-open floor plan with numerous machines and mirrors, our multi-studio boutique health club in Green Lake offers individual studios for:
Strength and weight training
Cardio and cycle sessions
Barre and yoga classes
We are known for delivering positive health and physical results desired and expected by our clients in an environment of comfort.
Call Flow Fitness for additional information. We are here to provide training that helps you build strength, move your body, and strengthen your confidence! 206-268-0816