Gym Interbay | Fitness Center Interbay | Health Club Interbay
Beautiful, immaculate facilities conveniently located in the heart of Fremont
Premium locker room amenities
Complimentary towel service and wi-fi
Access to yoga, barre, cycle and team training in four boutique fitness studios
We offer complimentary member parking
Strength and conditioning gym
Private and small group training
A comprehensive class schedule
Gym for Individual, Personal Training or Semi-Personal Training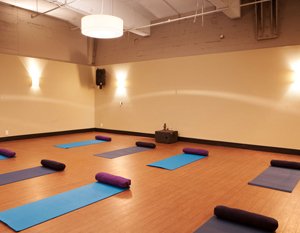 Are you ready to find a gym in the Interbay area for individual or semi-personal training? Come to Flow Fitness! We can help you with an exercise and training approach that will meet your needs.
In our multi-studio health club and fitness center, you will find:
Agility and stamina training
Wellness and flexibility classes
Strength and weight training
Cardio exercise training
Customized exercise space
If you want a gym near Interbay that can do more than talk about buns of steel, then make the move today to build your overall strength, maximize your performance and mobility to improve the way you live.
Fitness Center Amenities for a Customized Fitness Approach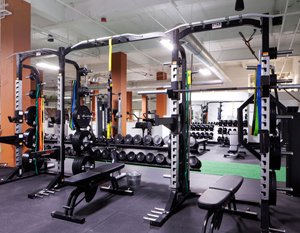 Every time you walk into a fitness center shouldn't feel like you are on display or entering a competition. Our goal for Interbay members is to make you feel comfortable at our gym and fitness center.
Whether you are looking for personal training sessions or attending one of our many exercise classes, being part of a community helps:
Build camaraderie
Members commit to their goals
Encourages better results
Makes exercise a lifestyle rather than a chore
The Flow Fitness gym in the Interbay area offers premium locker room facilities, complimentary wi-fi and towel service, free member parking, strength and conditioning gym, along with yoga, barre, cycle, and team training.
We have three levels of health club membership, so it is easy to find the plan that works best for you. You don't need to worry about getting stuck in a contract…all plans are month-to-month memberships.
Multi-Studio Boutique Health Club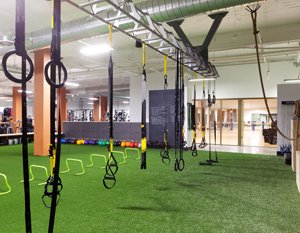 Instead of the typical open floorplan with rows of machines and mirrors on every wall, we have chosen to do things differently. One of the many benefits our health club offers Interbay members is the individual studios.
We feel this makes our members feel more comfortable when just getting started on a fitness plan or trying a new exercise or piece of equipment.
In our multi-studio boutique health club, Interbayresidents will find separate studios for:
Strength and weight training
Cycle and Cardio sessions
Yoga and barre classes
Unlike other gyms and fitness centers near the Interbay neighborhood, our health club makes it simple for you to choose the exercise class or program that feels right.
Becoming part of the Flow community is easy when you engage with others in a comfortable, non-competitive environment! Ready to get started? Interbay residents who would like a tour of our Fremont Flow Fitness location can call us at 206-268-0816.