Gym Lower Queen Anne | Fitness Center Lower Queen Anne | Health Club Lower Queen Anne
Flow Fitness South Lake Union
Beautiful, immaculate facilities conveniently located in the heart of South Lake Union
Premium locker room amenities
Complimentary towel service and wi-fi
Dry sauna rooms
Access to innovative, community-based health and fitness events
Complimentary parking in the mornings, evenings and weekends
A full complement of cardio and strength equipment
Personal training in private and small-group settings
A comprehensive group exercise schedule taught by the area's best instructors
Gym for Individual, Personal Training or Semi-Personal Training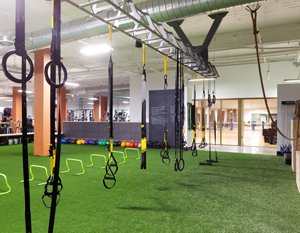 Joining a gym and working towards physical fitness is quite a popular new year resolution. However, doing it is not as easy as saying it! At Flow Fitness, we do our best to help people get fit and adopt a healthy lifestyle.
We run a multi-studio boutique gym near Lower Queen Anne, WA that offers its members:
Top-notch facilities for workout
An environment that motivates them to keep going
Support of expert, friendly staff
Great results and excellent value for the money
Our fitness gym provides private as well as small group training. Whether you are searching for a gym near Lower Queen Anne that you can go to for individual workouts or looking for a fitness center that offers personal/semi-personal training sessions, come to us.
Call today to know more about our health club and gym membership for Lower Queen Anne residents.
Fitness Center Amenities for a Customized Fitness Approach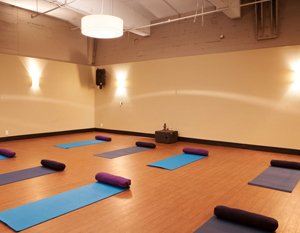 At our fitness center, we believe that the 'one size fits all' approach is not right when it comes to workout programs. Every person joins our strength and conditioning gym with unique fitness goals.
More importantly, all those who come to our fitness center from Lower Queen Anne have different physical capabilities and medical histories.
That is why our gym and health club offers its members amenities for a customized fitness program. The trainers at our fitness center work closely with every client to develop an individualized fitness plan.
Head straight to us if you are wondering, "Is there a fitness center near me in the Lower Queen Anne area to help me adopt a fitness approach that is ideally-suited for my needs and limitations?"
You can count on our health club and conditioning gym to help you:
Get in shape
Stay healthy
Feel energized
Live better
Multi-Studio Boutique Health Club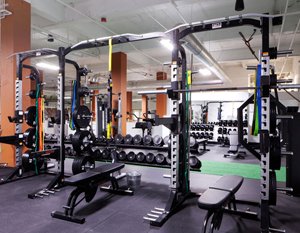 Frustrated with the poor facilities at the cheap local gyms? Not willing to pay for multiple, expensive fitness boutiques to enjoy all the fitness amenities you want?
Do not fret! Our multi-studio boutique health club near Lower Queen Anne is just the place for you. We offer several workout programs at our conveniently located gym. Our fitness center offers its Lower Queen Anne members dedicated space for:
Strength training
Yoga
Barre
Beat-based cycle
Team conditioning
Dry Sauna
The best part is that our health club gym is not too pricey!
Searching for an affordable state-of-the-art health club gym near Lower Queen Anne? Consider Flow Fitness. Call (206) 621-7246.