Gym Madrona | Fitness Center Madrona | Health Club Miller Park
Flow Fitness South Lake Union
Beautiful, immaculate facilities conveniently located in the heart of South Lake Union
Premium locker room amenities
Complimentary towel service and wi-fi
Dry sauna rooms
Access to innovative, community-based health and fitness events
Complimentary parking in the mornings, evenings and weekends
A full complement of cardio and strength equipment
Personal training in private and small-group settings
A comprehensive group exercise schedule taught by the area's best instructors
Gym for Individual, Personal Training or Semi-Personal Training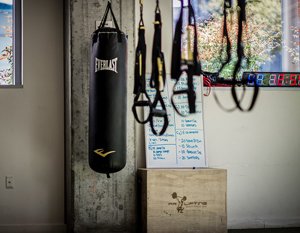 When you're looking for the best workout gym near me in Madrona, Flow Fitness center is the place to go! Our approach to fitness goes way beyond the normal sweaty gym. Instead, you will find a great team of professional instructors and dedicated trainers that are committed to helping you reach your physical fitness goals.
Our well-rounded fitness center offers workout programs, state-of-the-art equipment, and a variety of exercise classes. Whether you are continuing with your current fitness routine or you want to head down the path for a healthier lifestyle, you will find what you need in our health club.
Why do Madrona residents prefer our gym? It's actually pretty simple; our gym and health club:
Helps build strength for increased performance
Tailored solutions for emotional well-being
We believe in support and positive motivation
Offer a community environment
Whether you live in or work around the Madrona area, the Flow Fitness gym is the right place to jump on the path of a healthier and happier life!
Fitness Center Amenities for a Customized Fitness Approach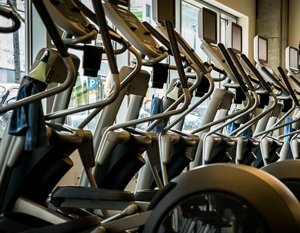 A health club, fitness center, or gym should be a lot more than mirrored walls and equipment. Our Madrona members recognize the fact that we go above and beyond the norm by creating an environment that is not only friendly but is supportive to clients of all ages. By providing a customized fitness approach, your current experience level or age is not a barrier. We can assist you in choosing the right programs for your health and fitness goals.
Some of the amenities that make us one of the top health clubs in the Madrona area are:
Immaculate workout facilities
Free parking (morning, evenings & weekends)
Premium lockers
Dry sauna rooms
Complimentary towel service
Free Wi-Fi
Madrona residents are encouraged to call 206-621-7246 to schedule a tour of our facilities conveniently located in South Lake Union.
Multi-Studio Boutique Health Club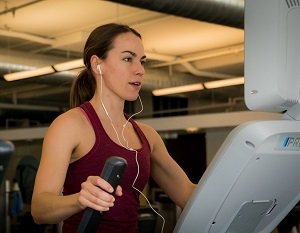 Our multi-studio health club close to the Madrona community offers a positive and comfortable environment for all. With the goal of providing an inviting space (by avoiding the open floor plan of the typical gym), our fitness center and health club offer separate studios for different types of activities.
At Flow Fitness near Madrona, you will find individual studios for:
Strength and weight training
Cycling and cardio sessions
Barre and yoga classes
If you want to move beyond strength and conditioning, our gym also offers small group and individual training. With the many amenities, exercise classes and a variety of training programs, it's no wonder that our health club community is proud to stand together and celebrates together!
A better you is waiting to emerge! Call Flow Fitness today. 206-621-7246