Gym Phinney Ridge | Fitness Center Phinney Ridge | Health Club
Beautiful, immaculate facilities conveniently located in the heart of Fremont
Premium locker room amenities
Complimentary towel service and wi-fi
Access to yoga, barre, cycle and team training in four boutique fitness studios
We offer complimentary member parking
Strength and conditioning gym
Private and small group training
A comprehensive class schedule
Gym for Individual, Personal Training or Semi-Personal Training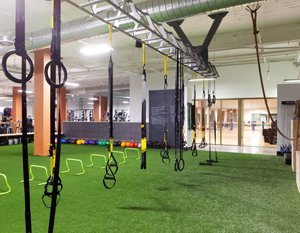 Looking for a gym near you – in the Phinney Ridge neighborhood? Look no further than Flow Fitness. You'll get a great local gym workout with a completely different approach than the national chain gyms you might be familiar with.
We've got everything you need in a fitness gym. Group, personal training or semi-personal training classes and options for every fitness level. You can find what you are looking for whether you're just getting started or you've been working out for years.
Why should Phinney Ridge residents choose Flow Fitness as their workout home?
Personal options to help improve the way you feel
Great community
New equipment
Lots of fitness classes for all fitness levels
Whether you work or call the Phinney Ridge area home, you should consider us "your local gym" and come in to start on the road to a better you!
Fitness Center Amenities for a Customized Fitness Approach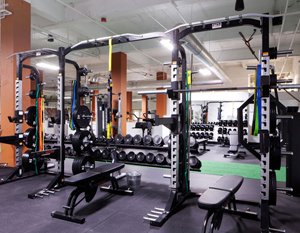 We've got something for everyone at our local fitness center. Your search for "fitness places near me" ends at Flow Fitness!
You will be happy that we have a fitness club with all of the equipment you've come to expect, plus a positive and supportive staff to help you get started.
Some of the benefits you can expect are:
No cost parking throughout the day
High-end locker rooms
Free towel service
Included Wi-Fi throughout
Always clean and organized fitness center
Why not find out for yourself? Phinney Ridge residents can give us a try by calling us at 206-268-0816to schedule a time to tour our Fremont fitness center.
Multi-Studio Boutique Health Club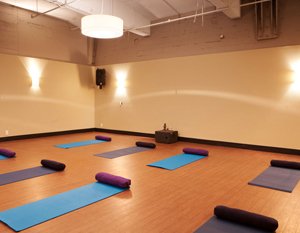 Our new 13,000 square foot fitness studio is the first multi-studio boutique fitness club in Seattle. We've got space for yoga, barre, cycle and even team training – not to mention our state-of-the-art conditioning and strength gym perfect for personal or semi-personal (group) training, or individual workouts.
Situated in the heart of Fremont, our health club offers something for everyone. Our four individual studios offer a great environment for you to get a sweat on!
Health club training options include:
Group and private training options
Yoga, team training, barre and cycle classes available
Strength and cardio equipment
Creative, community-focused fitness & health events
If you are looking for a local health club with lots of fitness options, Flow Fitness is for you. Give us a call and schedule a free tour to try us out and see for yourself why we're a top health club in the Phinney Ridge area! Contact us today at 206-268-0816.