Gym South Lake Union | Fitness Center South Lake Union | Health Club South Lake Union
Flow Fitness South Lake Union
Beautiful, immaculate facilities conveniently located in the heart of South Lake Union
Premium locker room amenities
Complimentary towel service and wi-fi
Dry sauna rooms
Access to innovative, community-based health and fitness events
Complimentary parking in the mornings, evenings and weekends
A full complement of cardio and strength equipment
Personal training in private and small-group settings
A comprehensive group exercise schedule taught by the area's best instructors
Gym for Individual, Personal Training or Semi-Personal Training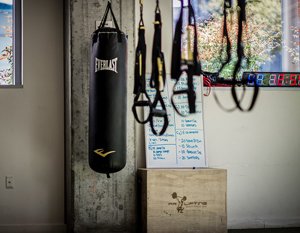 If you are among those seeking an alternative to a sweaty gym in South Lake Union to achieve personal health and fitness goals in a challenging and fun way, our doors are open to you!
We are proud to have several of the best fitness gyms in South Lake Union for individual, personal training or semi-personal training with the use of serious equipment in a beautifully clean facility, and awesome instructors with a strong sense of purpose, keeping each client engaged in gaining physical results while also building a relationship with one another.
While your goals may differ from the pros of Reign FC who have chosen us to be their official training gym, we use a progression-based approach to training to help you become the person you know is possible by focusing on an exercise and training approach that works for you:
Cardio exercise training
Strength and weight training
Agility and stamina training
Wellness and flexibility classes
Customized exercise in an open floor space
From personal training that has been developed with science to help you reach new levels and achieve great results, to strength training and team conditioning, our coaches will become your partners in helping you reach new highs!
Call us today to learn how we can help empower you to reach your fitness potential!
Fitness Center Amenities for a Customized Fitness Approach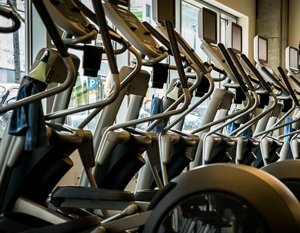 We are proud to be among the few trend-setting fitness centers in South Lake Union offering specialized workout alternatives with a customized approach.
In fact, we have overcome the reluctance of potentially new clients to make the change to a fitness club such as ours in South Lake Union by providing upscale amenities and personalized services that are not frequently found in the big box gyms, such as, but not limited to:
Immaculate, beautiful facilities
Premium clean and safe locker rooms
Complimentary wi-fi and towel service
Complimentary membership parking
Access to barre, yoga, cycle and team training in boutique fitness studios
Strength and conditioning gym
Small group and private training
A comprehensive class schedule
Call our office for assistance if you are uncertain about the specific exercises and training that would best suit your personal goals.
Multi-Studio Boutique Health Club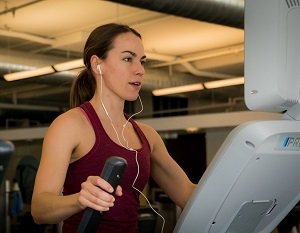 There is a growing trend, especially among millennials, to join a multi-studio boutique health club in South Lake Union that provides so much more than the common one-size-fits-all traditional gyms.
Rather than an open floor plan with numerous machines and mirrors, our unique health club in South Lake Union provides individual studios for:
Cardio and cycle sessions
Weight and strength training
Barre and yoga classes
Our members prefer our methods that focus on individual goals, positive health and physical results in a comfortable environment that celebrates their successes. Rather than training that focuses on intimidation, we deliver value based on motivation by a staff that is knowledgeable in health and wellness, utilizing discipline-specific training methods that employ science behind the exercises.
Call Flow Fitness to learn why our members choose our facilities to meet their goals rather than using common cookie-cutter exercises that do not suitably support them. Or, if you would like to see firsthand what makes us so unique, schedule a tour today by calling 206-621-7246!