Gym Wallingford | Fitness Center Wallingford | Health Club Wallingford
Beautiful, immaculate facilities conveniently located in the heart of Fremont
Premium locker room amenities
Complimentary towel service and wi-fi
Access to yoga, barre, cycle and team training in four boutique fitness studios
We offer complimentary member parking
Strength and conditioning gym
Private and small group training
A comprehensive class schedule
Gym for Individual, Personal Training or Semi-Personal Training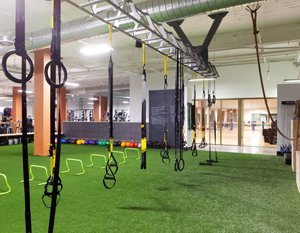 At Flow Fitness, we offer Wallingford, WA residents easy access to our newest gym. Located in Fremont, our multi-studio gym is just a quick drive away–and even on the way to work for many members.
Make it easy to attend individual or group training sessions and take advantage of our:
Numerous events
Extensive class schedule
Weight training studio
Barre and yoga classes
Cycling and cardio machines
Our members have the choice between three memberships, which allows them to take advantage of the different studio-style offerings at our gym. Wallingford members also love the Fremont location for its clean, spacious studios, complimentary parking, and towel service in the locker rooms!
Fitness Center Amenities for a Customized Fitness Approach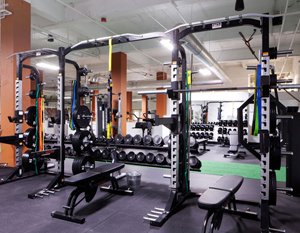 What if a fitness center didn't have to feel like a contest every time you went? That's our goal for our Wallingford members: to feel at home at our fitness center. We offer personal training sessions for individuals, as well as group sessions.
We find that this level of community helps:
People commit to their workouts
Builds camaraderie
Generates better results
Makes exercise a lifestyle rather than a task
At our fitness center near Wallingford, we offer free WiFi, towel service, clean locker rooms, yoga, barre, cycle and team training, complimentary member parking, and a strength and conditioning gym.
Our three membership levels make it easy for you to decide what level is right for you–and they're month-to-month arrangements so you never have to feel trapped in a contract.
Multi-Studio Boutique Health Club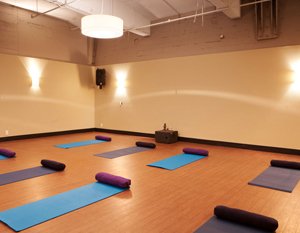 Most gyms have a wide-open floor plan with tons of machines, mirrors, and machismo. It can feel uncomfortable to start a new exercise or use equipment you're unfamiliar with, which is why we do it differently.
With our unique multi-studio health club near Wallingford comes a number of unique benefits, such as:
A stronger sense of community
Diversified workouts
Easy membership plans
High-tech equipment
Extensive class lists
Group and personal training
Unlike other health clubs near Wallingford, our facility makes it easy for you to find an exercise that feels right for you and lets you engage with others in a non-competitive, comfortable environment. We strongly believe that a health club should be focused on overall health, not just how much weight you can lift or what you wear to the gym.
If you're ready to find a health club near Wallingford that fits your needs, call us today.
Wallingford residents can tour our Fremont Flow Fitness location today. Simply call us at (206) 268-0816 to get started.