Gym Westlake | Fitness Center Westlake | Health Club Westlake
Flow Fitness South Lake Union
Beautiful, immaculate facilities conveniently located in the heart of South Lake Union
Premium locker room amenities
Complimentary towel service and wi-fi
Dry sauna rooms
Access to innovative, community-based health and fitness events
Complimentary parking in the mornings, evenings and weekends
A full complement of cardio and strength equipment
Personal training in private and small-group settings
A comprehensive group exercise schedule taught by the area's best instructors
Gym for Individual, Personal Training or Semi-Personal Training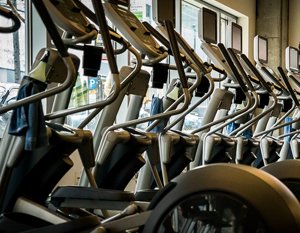 If you're searching for the best gym near me in Westlake, Flow Fitness Center is the right choice! We take an entirely different approach to the sweaty neighborhood gym. Instead, we have a great staff of dedicated trainers and instructors that are focused on helping you achieve your fitness goals.
Our fitness center offers a variety of workout programs and exercise classes. Whether you are looking to continue your fitness routine or are just getting started down the path of a healthier lifestyle, we have everything you need under one roof.
Why do Westlake residents come to our gym? The answer is simple; our health club fitness center:
Helps you build strength and performance
Guided solutions for improving the way you feel
We lead by motivation and support – not intimidation
Have a strong community bond
Offer state-of-the-art equipment
If you live or work in the Westlake area, our gym and fitness center is just the place to get started on the road to a happier, healthier life.
Fitness Center Amenities for a Customized Fitness Approach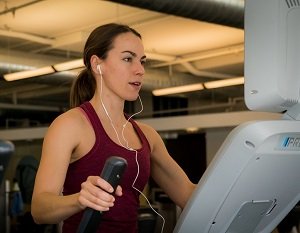 A fitness center, gym or health club should not be just walls, equipment and mirrors. Our Westlake clients appreciate the fact that we go above the norm to create an environment that is friendly and supportive for people of all ages. With a customized approach it doesn't matter what your age is or your experience level, we can help you choose the best programs for your health and fitness objectives.
Part of what makes us the most preferred health club in the Westlake area is:
Immaculate facilities
Free parking – morning, evenings & weekends
Premium locker rooms
Dry saunas with infrared lighting
Complimentary towel service
Free Wi-Fi
You don't have to take our word for it. Westlake residents can give us a call to schedule a tour of our South Lake Union facilities at 206-621-7246.
Multi-Studio Boutique Health Club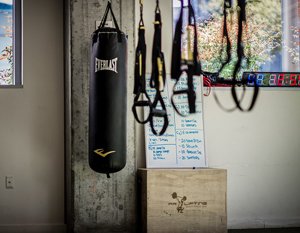 When we opened our multi-studio health club near the Westlake community, our focus was to create a very positive, comfortable and inviting environment for every member. By moving away from the typical open floor plan of other gyms, our health club offers different studios for different fitness activities.
The Flow Fitness Center health club near Westlake has individual studios for:
Strength and weight training
Cardio &cycling sessions
Yoga and barre
In addition to a strength and conditioning gym, we also offer individual and small group training. All of these amenities, training programs and exercise classes add up to a health club community that stands together, works together, and celebrates success together!
If you want a health club and fitness center that gives you the ability to increase strength, improve day-to-day mobility, and give your confidence a BIG boost, call Flow Fitness Center! 206-621-7246