Personal Training Near Wallingford – Plus Small Group & Team Training!
Beautiful, immaculate facilities conveniently located in the heart of Fremont
Premium locker room amenities
Complimentary towel service and wi-fi
Access to yoga, barre, cycle and team training in four boutique fitness studios
We offer complimentary member parking
Strength and conditioning gym
Private and small group training
A comprehensive class schedule
Personal Training Memberships Offer Amazing Value!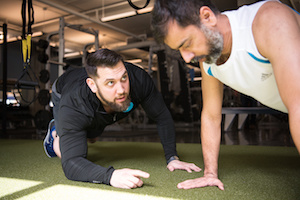 Looking to improve your health or get in better shape? Our personal training programs near Wallingford will give you the support, encouragement, and guidance you need to be your best self.
If you were looking for a "private personal trainer near me" in the Wallingford area, come to Flow Fitness! Our experienced personal trainers will customize a workout program designed to give you the results you want.
You already understand the value of exercise, but you may be unsure of the benefits of working with a personal trainer. Some of the benefits include:
Building good routines and habits
Learning proper form and exercise techniques
Getting a customized workout
The best place to start is with a 50-minute assessment. This gives us a baseline of where you are currently so that we can help you set your future goals. The assessment includes:
Fit3D body scan
Reviewing your health and injury history
Functional movement screen
Creating an individualized fitness plan
If you live or work in the Wallingford area, a personal training membership will help you reach your fitness and performance potential.
Small Group and Team Training Options Available Near Wallingford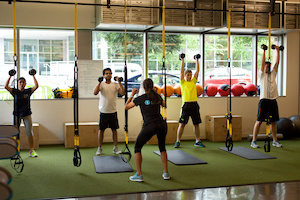 Small group and team training programs are a great way to increase your fitness level in the company of others!
Motivation is a major part of any exercise regime. Many times, when we workout alone we fatigue quicker and lose interest faster. This is why many people find that hiring a personal trainer or working out in a small group or team environment drastically improves their motivation.
Small group and team training options provide many benefits, including:
Workouts that focus on strength, cardio, and mobility
Strong motivation and accountability
Proper techniques and good form
Encouragement and inspiration from social interaction
Team conditioning is a good option for Wallingford residents. Our HIIT-style training allows you to increase mobility, strength, and agility at the same time!
Why Should Wallingford Residents Choose Us for Training?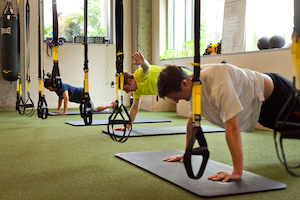 Our personal trainers strive to ingrain workout routines and good habits so that you will receive the best benefits possible. With a personal training membership, you also receive other amazing benefits, such as:
Classes for Cycling, Barre, Pilates, Yoga and more
Gym access
Fit3D scans on a regular basis
Make the move today to start achieving your fitness goals by signing up for a personal training membership.
Wallingford residents and workers can schedule a tour of our facilities by using the online form or give us a call at (206) 268-0816 for questions about our training programs.