Yoga Capitol Hill WA | Vinyasa Yoga Capitol Hill | Yoga Classes
Flow Fitness South Lake Union
Beautiful, immaculate facilities conveniently located in the heart of South Lake Union
Premium locker room amenities
Complimentary towel service and wi-fi
Dry sauna rooms
Access to innovative, community-based health and fitness events
Complimentary parking in the mornings, evenings and weekends
A full complement of cardio and strength equipment
Personal training in private and small-group settings
A comprehensive group exercise schedule taught by the area's best instructors
Yoga for Flexibility, Strength and Body Awareness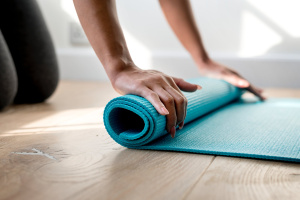 Do you seek a retreat from your busy day and hectic lifestyle? Do you want a healthy way to relax and reap the benefits that yoga has to offer? We invite you to the Flow Fitness center near Capitol Hill to learn about connecting your mind and body for the physical and mental benefits that yoga can provide.
Whether you have just started a new fitness path, want to complement an existing fitness plan, or you are a seasoned practitioner, we offer Capitol Hill residents a variety of yoga classes to choose from.
Along with strength, mobility and greater body awareness, the overall benefits of yoga encompass both emotional and physical elements.
Relaxation and stress reduction
Can reduce sleep problems
Increases metabolism
Improves heart health
Lowers blood pressure
Creates a life with balance
We encourage Capitol Hill residents to make the decision today to get on the path of better health, more happiness and greater inner peace!
Vinyasa Yoga Can Be Modified for Any Level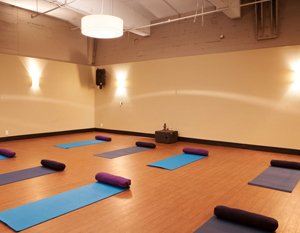 We offer a variety of vinyasa yoga classes that encompass different styles and tempos. Capitol Hill members can choose a class that renews and energizes the spirit or one that builds flexibility and strength to complement an existing training program.
Some of the Vinyasa yoga classes for residents in the Capitol Hill area include:
Yoga Flow – master the basics
Soulful Flow – energize the body & renew the spirit
Power Flow – fun, athletic flow with upbeat music
Restorative Yoga – focus is on deep relaxation
Give us a call or stop by today for information on the different types of vinyasa yoga classes offered to Capitol Hill members. 206-621-7246
Yoga Classes – Yoga Flow, Flow and Restore, Soulful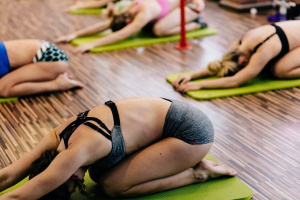 All of our yoga classes are held in an individual studio. In addition to classes, we also offer workshops for those who are interested in deepening or enhancing their practice. We are confident that our expertly trained instructors will help you discover your flow!
Stop by one the best fitness centers in the Capitol Hill area and experience all of the amenities Flow Fitness has to offer.
Free and ample parking for members
Premium locker rooms & keyless locks
Free Wi-Fi
Complementary towel service
Shower facilities
Strength and conditioning gym
Private / group training sessions
Cycling and barre classes
Make the move today to break away from an unhealthy and stressful lifestyle. Join a community of people that share the common interests of motivation and encouragement. Passion, purpose and accomplishment. That's what Capitol Hill residents will find the moment they walk through the door.