Yoga Queen Anne WA | Vinyasa Yoga Queen Anne | Yoga Classes
Beautiful, immaculate facilities conveniently located in the heart of Fremont
Premium locker room amenities
Complimentary towel service and wi-fi
Access to yoga, barre, cycle and team training in four boutique fitness studios
We offer complimentary member parking
Strength and conditioning gym
Private and small group training
A comprehensive class schedule
Yoga for Flexibility, Strength and Body Awareness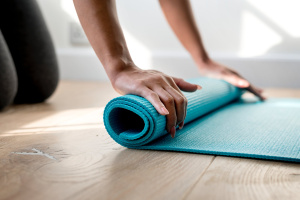 Incorporating stretching poses, breathing exercises and meditation, yoga is an age-old practice for synchronizing as well as strengthening the body and mind. A large number of benefits are attributed to it and many of these are even backed by science.
By going regularly to yoga classes, people of Queen Anne, WA can experience a big help in:
Increasing flexibility and balance
Fighting stress and depression
Improving physical power and mental alertness
Promoting sleep quality
Improving heart health
Reducing chronic pain and inflammation
Flow Fitness offers Vinyasa yoga classes near Queen Anne for everyone who wants to make their daily life better through this ancient exercise routine. We run a state-of-the-art yoga studio as a part of our 13,000 sq ft multi-program boutique gym.
Whether you are a seasoned yoga practitioner are looking for a place offering Vinyasa yoga for beginners in the Queen Anne area, get in touch with us today.
Vinyasa Yoga Can be Modified for Any Level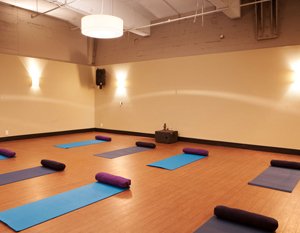 Commonly speaking, Vinyasa refers to a flowing series of specific asanas, coordinating them with the movement of breath. Its broader vision concerns making practitioners aware that each action of theirs is linked to the next one and so, bring rhythm or harmony to all aspects of their life.
Our Vinyasa yoga classes for Queen Anne residents have something to offer for everyone. We eagerly welcome men and women of all ages to join the program, regardless of whether they are familiar with the exercise they have signed up for or have no idea about it.
Come to us for Vinyasa yoga classes in the Queen Anne area that are:
Suitable for your level of experience
Conducted by highly trained teachers
Detailed, insightful and result-oriented
Yoga Classes – Yoga Flow, Flow and Restore, Soulful Flow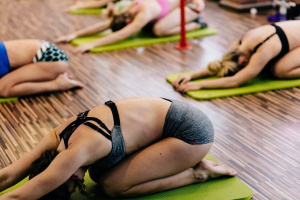 Your search for 'the ideal Vinyasa yoga classes for me near Queen Anne' ends with us! Plan a visit to our strength and conditioning gym today to know in detail about the classes available with us. We offer:
Vinyasa basics
Power Flow – energizing workout with upbeat music
Release and restore – special workout for athletes
Soulful Flow – mixing stretches, breathwork, meditation and music
Restorative Yoga – slow movements for deep relaxation
Deep Stretch – slow-paced with long-holding poses
Become a part of our Vinyasa yoga classes near Queen Anne and look forward to living healthier, happier, longer!
Flow Fitness is the best place to come for Vinyasa yoga classes in the Queen Anne area. Call (206) 268-0816.