Flow Fitness South Lake Union
Beautiful, immaculate facilities conveniently located in the heart of South Lake Union
Premium locker room amenities
Complimentary towel service and wi-fi
Dry sauna rooms
Access to innovative, community-based health and fitness events
Complimentary parking in the mornings, evenings and weekends
A full complement of cardio and strength equipment
Personal training in private and small-group settings
A comprehensive group exercise schedule taught by the area's best instructors
206-621-7246
Yoga for Flexibility, Strength and Body Awareness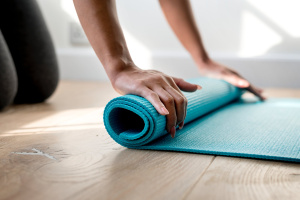 Flow Fitness in Seattle, WA offers yoga classes that range from the basics for beginners to experienced practitioners who want to embrace and improve their practice.
While it is true that yoga has been practiced for ages, it has become even more popular today because of the fast-paced work environment, hectic home life, and less than healthy eating and exercise habits. When you consider the benefits that yoga can provide, Seattle residents will understand why we say it is one of the best things you can do to balance your mind and body.
A few of the (many) physical, mental and emotional benefits are:
Stress reduction
Increased levels of relaxation
Reduction of sleep-related issues
Improved heart health
Increased metabolism
Builds flexibility and mobility
Strengthens core muscles
Have questions about our yoga classes in Seattle? Just give us a call at 206-621-0816!
Vinyasa Yoga Can Be Modified for Any Level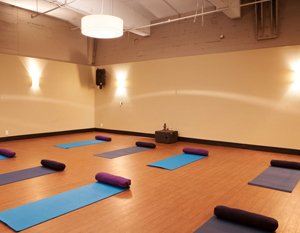 Our vinyasa yoga classes in Seattle offer different styles and tempos, all under the expert guidance of our experienced teachers. With just the right combination of well-known and practiced traditions, vinyasa yoga is a great choice for the newcomer, to enhance existing fitness training or the seasoned practitioner.
Why choose vinyasa yoga?
Flow:  Moving from one pose to the next
Breathing:  guided breathing techniques to accompany moving
Variation:  a variety of poses, especially helpful for beginners
Heart health:  many poses can increase heart rate
We encourage Seattle area residents that want more balance in their life to try one of our vinyasa yoga classes!
Yoga Classes – Yoga Flow, Flow and Restore, Soulful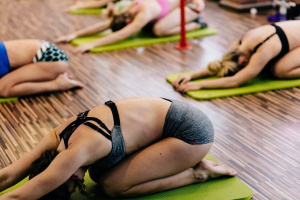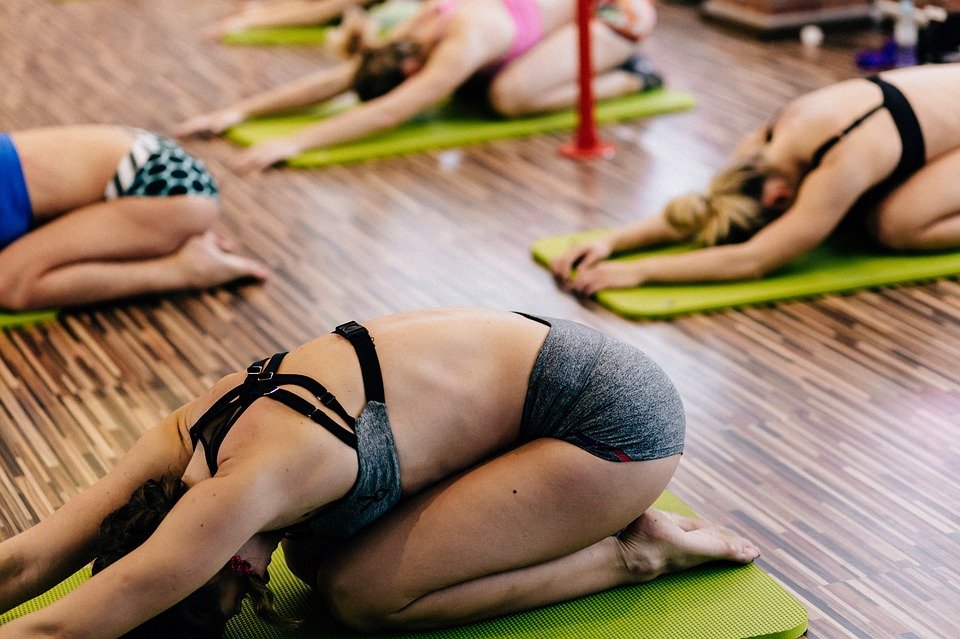 If you have been looking for yoga classes near me in Seattle, look no further than Flow Fitness! Each of our yoga classes have been designed to focus on specific needs and goals. Some Seattle area residents are seeking a mental break, while others want to build more core strength to supplement their current fitness regime. Whatever your reasons are, we have a yoga class that will work for you.
Our yoga classes include:
Yoga Flow – master the basic of breathing and movement
Power Flow – vinyasa flow workout set to lively music
Release and Restore – for faster recovery from fitness workouts
Soulful Flow – renewing the spirit and energizing the body
Restorative – deep relaxation to reduce everyday stress
Deep Stretch / Yin – rejuvenate the body and calm the mind
Other amenities Seattle residents can enjoy along with our yoga classes include dry saunas and complimentary towel service, premium locker room with keyless locks, free parking and even Wi-Fi.
Take the step today to be a better you! Want more information about Flow Fitness Seattle location? Just call 206-621-7246.
Which membership is best for me?

 For recommendations on which options can best support your fitness goals.
Contact Us