Yoga Westlake WA | Vinyasa Yoga Westlake | Yoga Classes
Flow Fitness South Lake Union
Beautiful, immaculate facilities conveniently located in the heart of South Lake Union
Premium locker room amenities
Complimentary towel service and wi-fi
Dry sauna rooms
Access to innovative, community-based health and fitness events
Complimentary parking in the mornings, evenings and weekends
A full complement of cardio and strength equipment
Personal training in private and small-group settings
A comprehensive group exercise schedule taught by the area's best instructors
Yoga for Flexibility, Strength and Body Awareness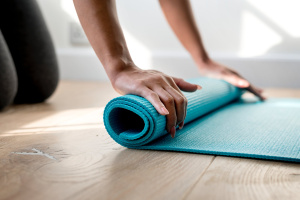 Yoga is a great way to escape from a hectic lifestyle or simply wind down from a busy day. The Flow Fitness yoga studio near Westlake offers a variety of classes that are designed to deliver all of the benefits yoga provides.
Along with improving strength, mobility and body awareness, Westlake residents can reap other physical and emotional benefits of yoga, like:
Reducing stress through a higher level of relaxation
A reduction in sleep-related problems
Lowering blood pressure and improving heart health
Increasing metabolism
Whether this is a new fitness goal, you have years of practicing yoga, or you want to compliment your current fitness plan, we are confident that Westlake residents will find just what they need. Give us a call at 206-621-7246 for questions or check out our current promotions on this website.
Vinyasa Yoga Can Be Modified for Any Level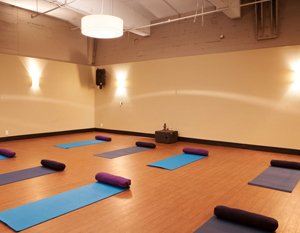 Vinyasa yoga is one of the popular styles you will find today. Instead of just focusing on a single pose at one time, vinyasa yoga, often referred to as flow yoga, focuses on blending poses together creating a smooth transition from one pose to the next.
We offer a separate studio for our vinyasa yoga classes that is just a short drive from the Westlake area. In addition, our experienced vinyasa yoga instructors will keep you challenged whether you are just starting out or want to build upon your current level of practice.
Some of the ways that vinyasa yoga might be the right option for Westlake residents are:
A continuous 'flow' from one pose to the next
A variety of poses
A higher heart rate than other forms
The guided breathing is a big plus for beginners
Now is the time to take advantage of our free pass to try one of our vinyasa yoga classes! You can also give us a call at 206-621-7246 to find out more about the location of Flow Fitness near Westlake.
Yoga Classes – Yoga Flow, Flow and Restore, Soulful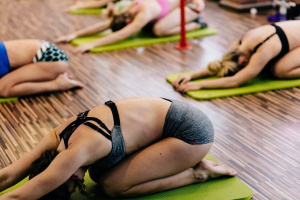 If you have been looking for yoga classes near me in Westlake, we hope you find us! With a variety of classes available, we know you will find just the right class to meet your needs. With various styles, tempos, and expertly trained coaches, we are committed to helping you find your flow!
Some of the yoga classes we offer are:
Yoga Flow – Basics to more challenging poses
Power Flow – Energizing vinyasa flow with upbeat music
Release and Restore – Reducing muscle soreness and tension
Restorative Yoga – Focusing on deep relaxation
And more!
We encourage all Westlake residents who are wishing to find more balance between their mind and body to give us a call at 206-621-7246, stop by, or complete our form online.