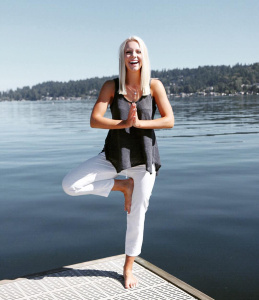 Welcome summer!
June 21st is the Summer Solstice, the time of the year when the Sun is at its highest point over the Equator. This is a time for celebration!
A time to acknowledge the gifts of the earth and the abundance of life. A sense of gratitude for our creations—big and small—is in the air, as we all surrender into the beauty of life.
Celebrate with Tarah on Thursday, June 21st with a special yoga flow class.
Reserve your spot through the member portal.