🌈 A Celebration of SELF🌈 Yoga Flow!
On Sunday June 19th at our Fremont location, Flow trainer and yoga teacher, Segale, will be hosting a body positive, all gender inclusive yoga class in which all proceeds benefit @lamberthouse .
This class is geared toward members of the Seattle LGBTQ+ community. Come as you are in your favorite Pride gear and spend time after class sharing snacks and drinks.
There are three pricing options for this class: $10, $20, $30 or a free option as we do not want cost to be a barrier to this event. If you're able to donate, please do so as this benefits Lambert House.
Lambert House is a organization advocating for LGBTQ+ youth, connecting them to peers and mentors to help them thrive.
You can sign up via Mindbody or at www.flowfitnessseattle.com.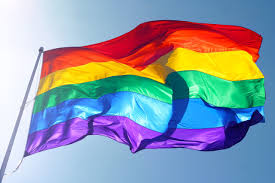 See you on the 19th!